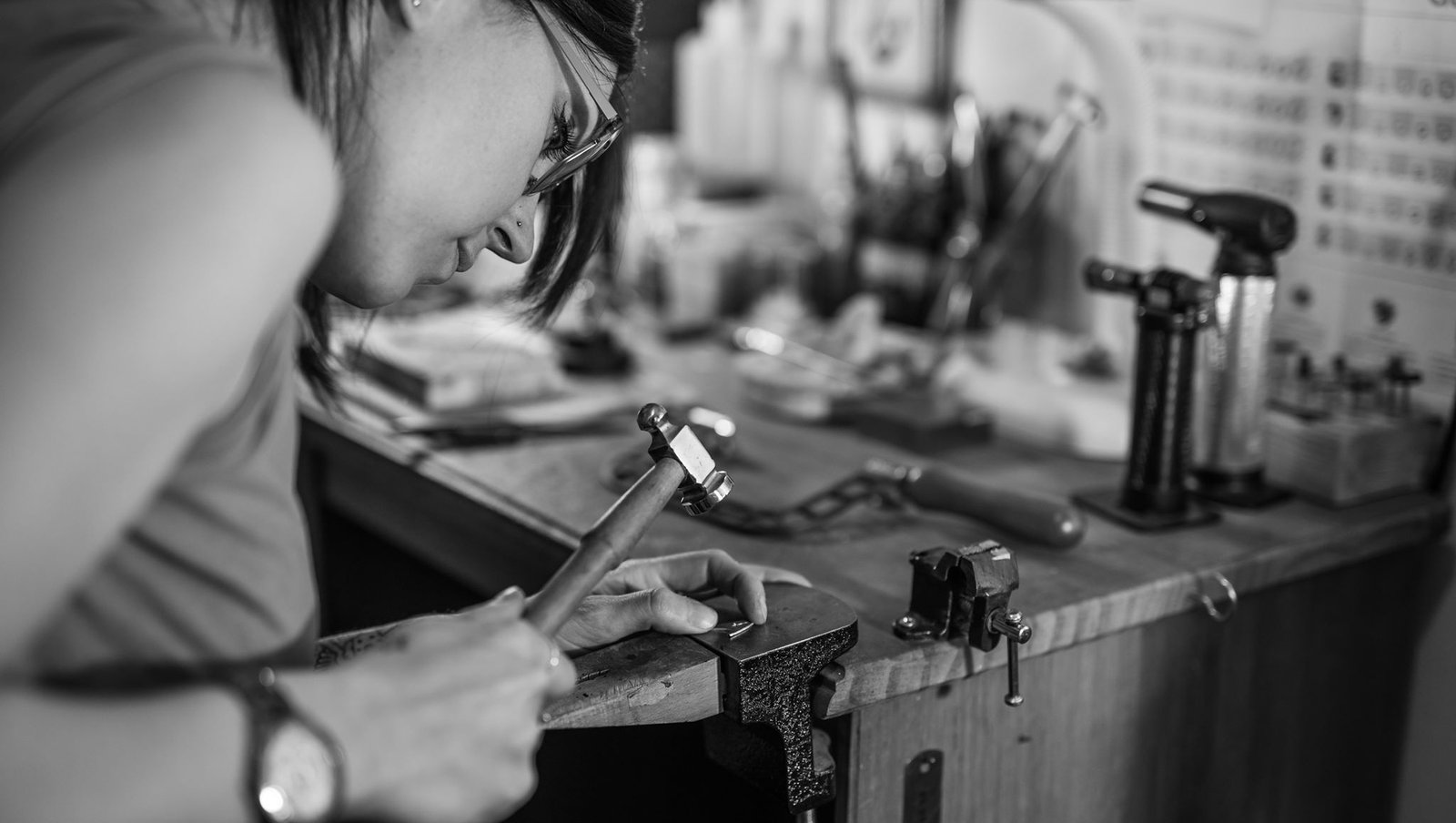 The start of my adventure…
My metalsmithing journey began in 2008 when I set up an online alternative fashion boutique called Dressed To The Nines. At first I sold everything from handbags to hair bows but the focus shifted purely to jewellery when I realised that's where my heart lay, and it evolved from there.
At the time it was hard finding quality pieces that reflected my love of alternative and geeky fashion, so I started to craft more of the designs myself. It wasn't until I bought a jewellers hand torch in 2014 and started experimenting with sterling silver, that I really discovered my passion for working with gemstones and precious metal. I was instantly hooked!
I loved the creative freedom forging my own one of a kind pieces allowed me, and I still remember the first ever soldered piece of sterling silver jewellery I made. My mum lost an earring from a favourite pair so I made it my mission to breath new life in to the lonely one that was left. I didn't have much of a clue what I was doing but did manage to transform it into a pretty ring. I'm still proud of it now and it's still worn by my mum!
I've come a long way since I first picked up a smithing torch. I am completely self taught so at times it has been a literal baptism of fire! I've said goodbye to Wiltshire to relocate to the Welsh valleys so there's been some big shifts in my life as well as my work.
In 2020 the time felt right to embrace another big change, one that better reflected myself, as well as my jewellery.
Dressed to the nines was reborn as 'Phoenix Alchemy Jewellery' and I started the next chapter in my metalsmithing journey. I'm so excited to see what the future brings!
The jewellery
The inspiration for my creations is drawn from an eclectic array of places and you'll find collections that are influenced by my love of gaming, nature, history, folklore, fantasy and sci-fi. I want to say something a little different with my jewellery and transform nerdy ideas into beautiful pieces that reflect a more grownup version of geek.
I only forge my necklaces, bracelet, earrings and rings from precious metals – sterling silver, 9ct, 14ct and 18ct gold. I never plate or coat my designs and there is no nickel in the metals I use. it's important to me that my jewellery be both beautiful and of the highest quality.
Every piece is unique as I use a variety of traditional, as well as modern metal working, smithing and gem setting techniques to hand craft each order.
As I am registered with the goldsmiths assay office in London, I'm able to have my designs hallmarked. I'm also a member of the guild of jewellery designers.
Although My work is primarily sold online you can catch me at select UK comic cons and events throughout the year, so come say hi if you see me and check out more of what I do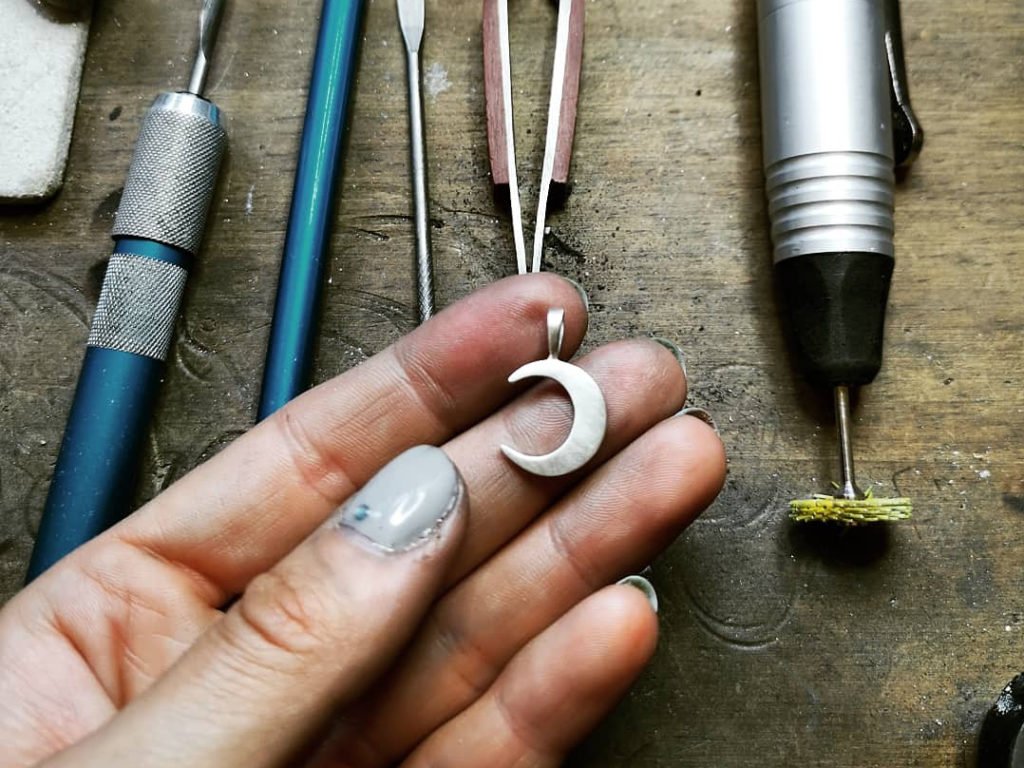 The Designer
Hi! I'm Emily, the designer and boss lady behind Phoenix Alchemy Jewellery.
I was forever doodling, crafting and writing as a kid, so it was only natural that I would gravitate towards something more creative career wise.
I've called a lot of different places home, from Cornwall to county Cork. I can't say I had the most traditional childhood, but it was most definitely interesting! I treasure the memories of summers spent at festivals, family hikes up Glastonbury tor and early morning swims in the bracing British sea. A lot of my time was spent outdoors adventuring in imaginary lands, and as a child of the 80's, high fantasy and Snes games were a staple of my upbringing. I pretty much popped out of the womb obsessed by unicorns, hobbits and he-man! and you know what? I never really outgrew it! Alongside my love of tattoos and the alternative scene, these experiences now form the inspiration for most of my collections.
At heart I'm still that little feral, geeky girl that feels freest outdoors, whether that's exploring beaches or slip sliding down the mountains. I also have a lifelong passion for everything equine. I never did get that unicorn I always dreamt of, but Amba, my beautiful chestnut mare comes close.
So grab a cuppa, a slice of cake and come join me on my adventures friends.